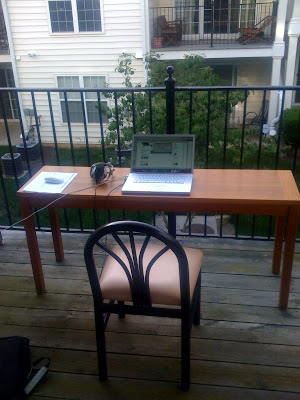 i wanted to go to
great falls
to work this afternoon, but unfortunately, i need internet. i don't have an easy way of accessing internet over there. so, as an alternative, i'm working on my porch right now.
it would have been so much cooler working
here
though. i feel like taking a day and work remotely. who wants to come with?